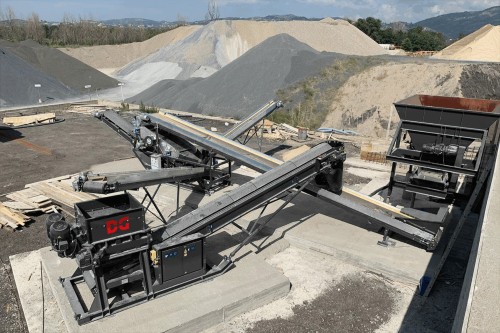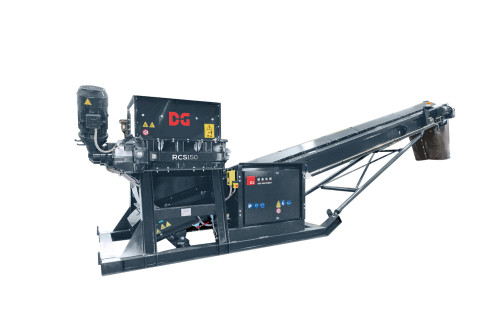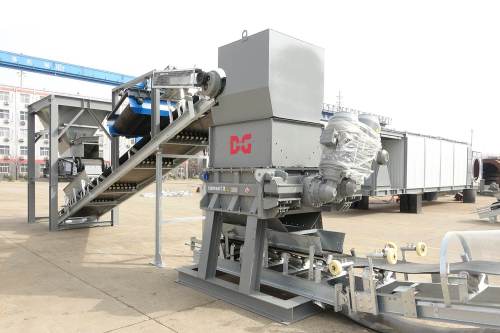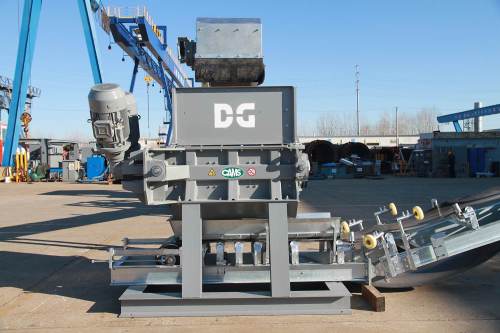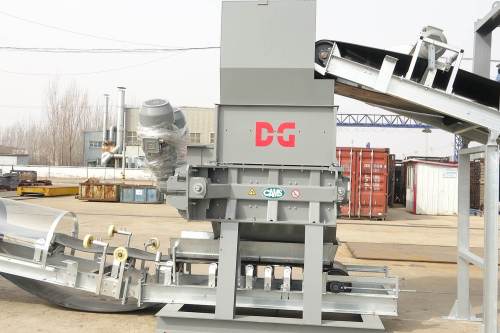 RAP Crushing & Screening Equipment
Item specifics
Rated capacity

150t/h
Moisture content

≤ 3 %
RAP cold feeder

CF112
Feeding belt conveyer

200 t/h
Magnetic separator

RCYE-8
Primary vibrating screen

15kW
Description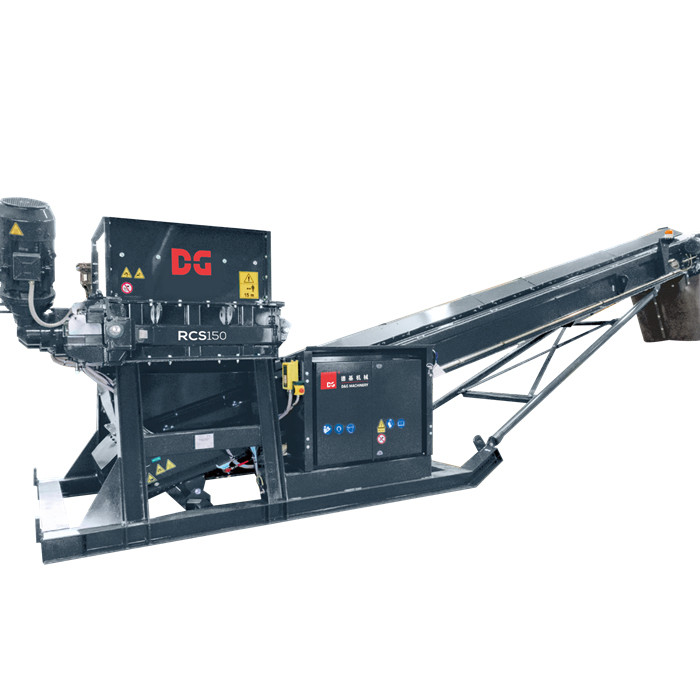 RAP Crushing & Screening Equipment
RAP crushing and screening machine adopts fixed and modular design, flexible matching, convenient installation and quick relocation. It is suitable for the working conditions of asphalt mixing plant.
According to the characteristics of pavement recycled milling materials, the low-speed flexible crushing technology is adopted to better retain the original gradation ratio. The control system is highly efficient and automatic, and the recycled materials are loaded by the loader, which can be operated by one person during operation
1. Retains the Characteristics of Tooth Roller Asphalt Crushing
It retains the characteristics of tooth roller crushing, and performs shearing, squeezing and bending on the pavement recycled materials, which reduces the impact on the recycled materials compared with jaw breaking and impact breaking, that is, reduces dust emission, and the equipment runs smoothly. Carrying out a crushing effect similar to "kneading" on the recycled materials is to reduce the crushing of large-particle materials. Breaking and squeezing of recycled materials reduces the generation of fine materials, which is also conducive to retaining the original RAP grade ratio.
2.Adopts the Differentiated Arrangement of Crushing Tooth Rollers
It adopts the differentiated arrangement of crushing tooth rollers, which increases the meshing area of shredding teeth compared with ordinary tooth rollers, so that the maximum crushing particle size of the crusher reaches 80mm, and the crushing efficiency is improved.
3. Adopts the Low-speed Flexible Crushing Mode
The low-speed flexible crushing mode is adopted, and the crushing as low as 20 rpm enhances the "kneading" effect of the crushing tooth roller on the material and further reduces the impact on the recycled materials, closer to the concept of flexible crushing, and produces less fine crushed materials.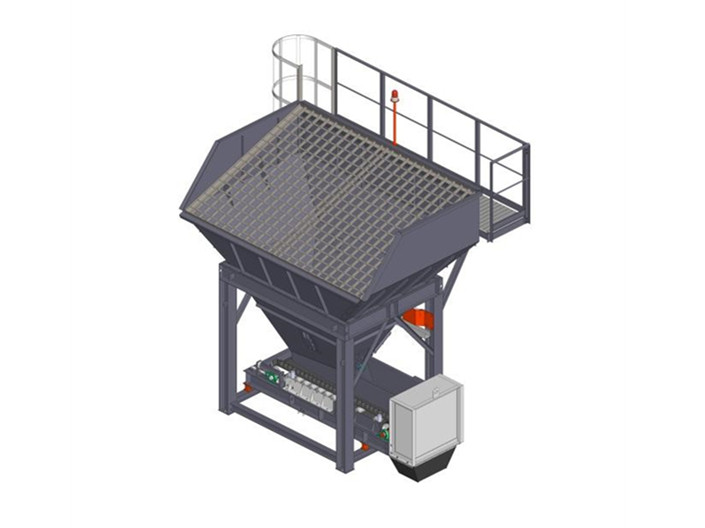 ▶
Blanking vibration motor power
:
0.
3
7kW
▶
Power of blanking belt conveyor
:3kW
▶
Output capacity
:
200
t/h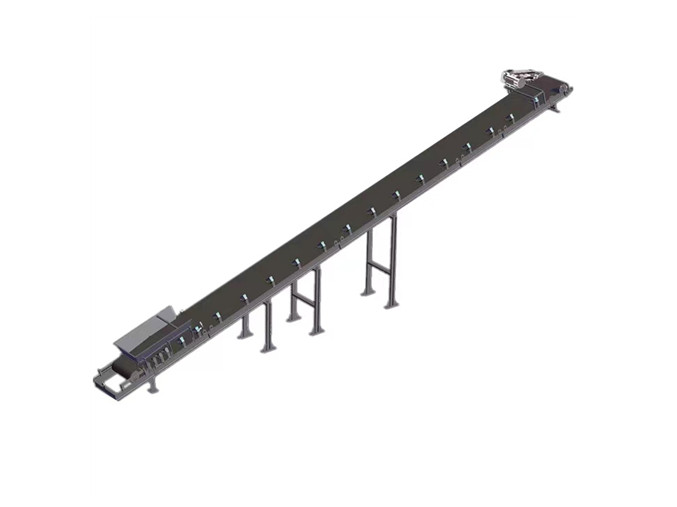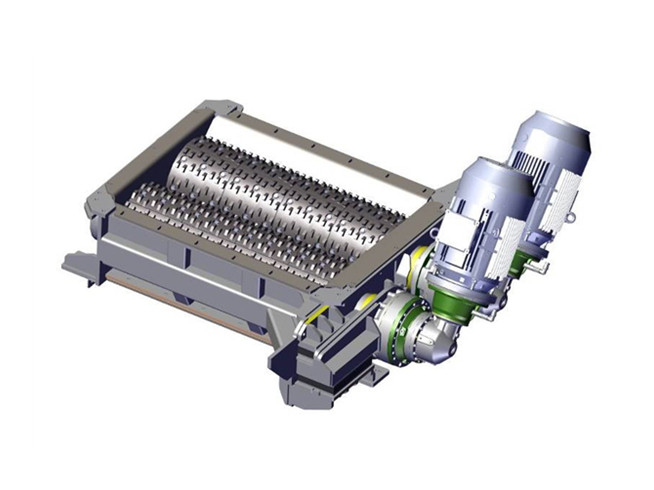 ▶ Feed particle size:≤80mm
▶ Discharge particle size:≤25mm
▶ Motor power:44kW(22kW×2)
▶ Rated capacity:80t/h
4.Primary Vibrating Screen:

▶ Dimensions:4797×3490×2853

▶ Screen mesh size:16mm/35mm

▶

Double amplitude:

7~12mm

▶

Screening capacity:

150t/h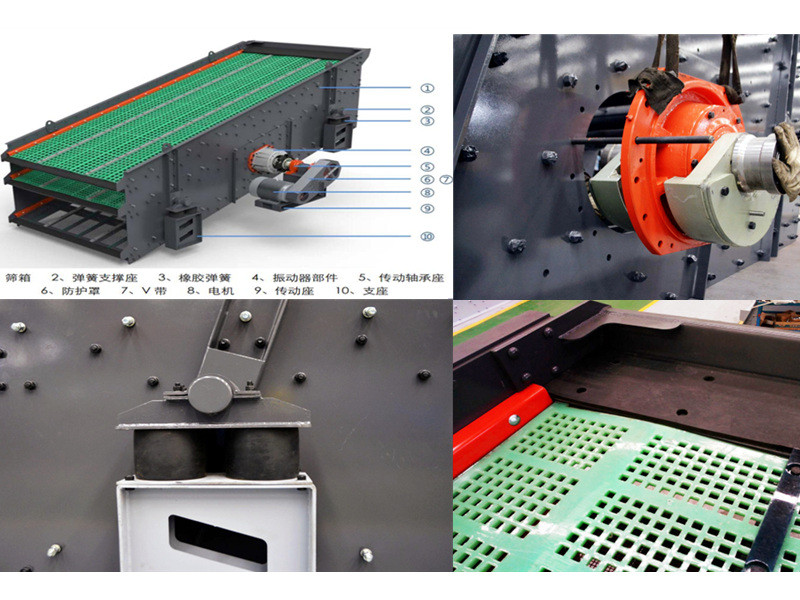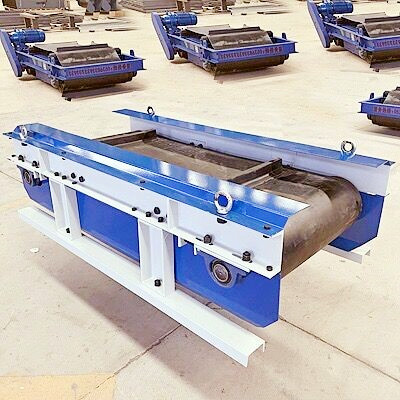 ▶ Permanent Magnetic Self-Unloading Separator RCYE-8

▶ Belt width:800mm

Model

RCS150

Aggregate

RAP milling material (≤35mm 60%,Maximum particle size

Capacity

150t/h

Moisture content

≤ 3 %

Configuration Parameters

CF112

12m³

3.37kW

Feeding belt conveyer

B800×17m

200 t/h

7.5kW

Magnetic Separator

RCYE-8

Magnetic Separator, self-unloading

2.2kW

Tooth-roller Shredder

CTR1200

80 t/h

2×22kW

Primary vibrating screen

35mm,16mm screen mesh

Screening area 2×8.1㎡

150 t/h

15kW

Return belt conveyor A

B500×6m

100 t/h

3kW

Return belt conveyor B

B500×11m

100 t/h

3kW

Discharge belt conveyor A

B500×11m

100 t/h

4kW

Discharge belt conveyor B

B500×11m

100 t/h

4kW

Secondary vibrating screen

8mm screen mesh

50 t/h

2×3.7kW(Optional)

Discharge belt conveyor C

B500×11m

100 t/h

3kW(Optional)

Discharge belt conveyor D

B500×11m

100 t/h

3kW(Optional)